Preparing to Breastfeed - Online Session
Suggested Donation : £5.00 Per Session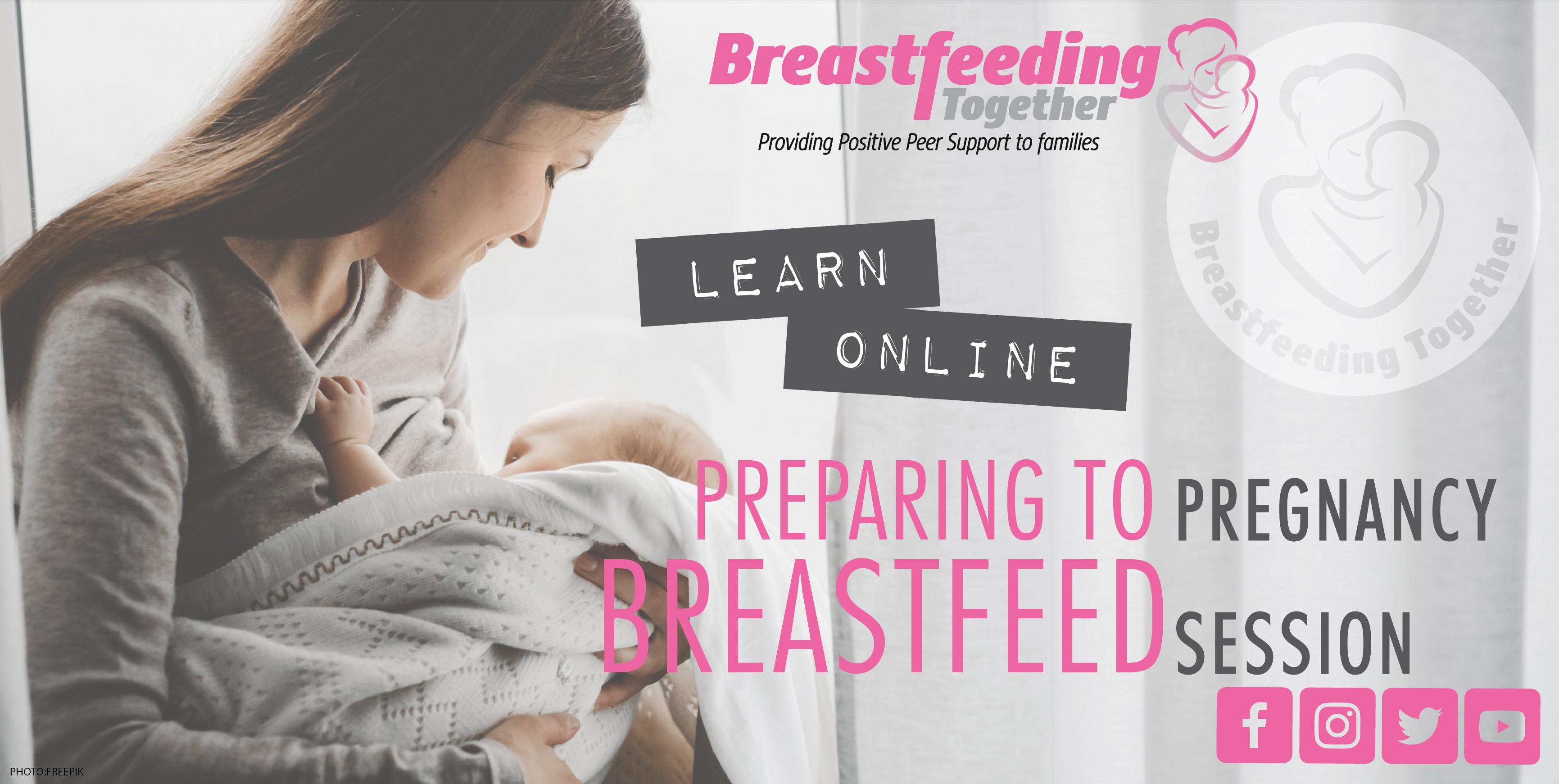 Are you pregnant and planning to breastfeed? This evidence-based session will provide you with key information and practical tips to help you to breastfeed your baby.
The session includes:
Benefits of breastfeeding.

Importance of skin to skin contact.

Pain free positioning and attachment.

Feeding positions.

Hand expressing.

What to expect in the first week of breastfeeding.

Hormones involved in milk production.

Responsive feeding.

Value of support.

Breastfeeding problems and solutions.
The session is delivered online, you will be able to ask questions if you wish.
Please only book 1 ticket (space) per family.
If you need further information or have any questions please contact us via email at enquiries@breastfeedingtogether.co.uk
As a small Charity we do not offer refunds, however if you are unable to make your session please contact us on the above email.
By creating an account you are agreeing to Breastfeeding Together sending relevant marketing information.
Online
| Date | Time | Spaces | Online? | |
| --- | --- | --- | --- | --- |
| 19/06/2022 | 6:00-8:15pm | 15 | Yes | |
| 18/07/2022 | 6.30-8:45pm | 14 | Yes | |
| 05/09/2022 | 6:00-8:15pm | 20 | Yes | |
| 09/10/2022 | 6:00-8:15pm | 18 | Yes | |